Chile failed to qualify for the 2018 World Cup of 2018, after losing with 3-0 against Brazil.
But former manager of Chile Jorge Sampaoli reportedly saw it coming, as he slammed the squad in 2015.
As Chile fail to qualify for World Cup 2018, these remarks have been published by Las Ultimas Noticias, a newspaper in the South American country.
One of the worst, he said, was Arturo Vidal who he accused of enjoying partying and loves alcohol too much and related poor performances.
The controversial statements were made by the Argentine during the Copa America in 2015, which Chile, the team he was managing at the time, ended up winning.
SAMPAOLI ON CHILE PLAYERS:
Arturo Vidal: "He requires a medical specialist. He likes to drink and is not in control. When we were on the plane back from Lima, he asked me if he could open a bottle of beer he had bought at the airport. I told him no, as directors and others were coming. With the help of the chauffer, he and some others still got their hands on a bottle of whisky, which I had to dismiss even though I knew that the culprit was Vidal."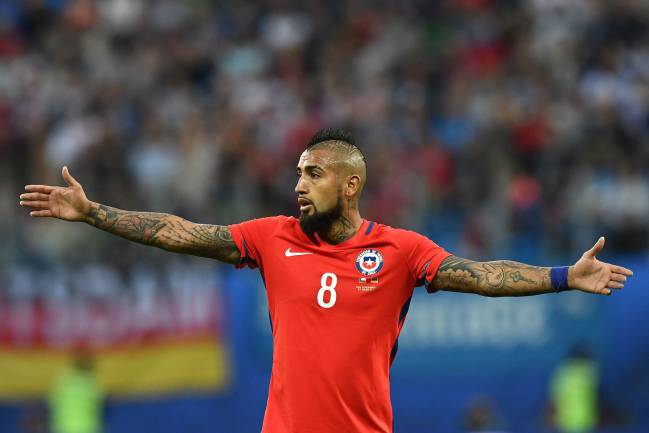 He Loves Alcohol - Sampaoli
Gary Medel: "He likes to go out and have fun, but he does not drink [alcohol] anymore"

Eduardo Vargas: "Every time I see him turn up for Chile, he is worse than before"

Matias Fernandez: "He no longer gives enough to play to the level that I want for the national team"

Mauricio Pinilla: "He only thinks about the parties when I get them together"

Alexis Sanchez: "He wakes up with his headphones on and sits alone for breakfast, not talking to anyone."

Claudio Bravo: "He attempts to head up the squad but it's the rest of the 'Pitillo gang' who actually lead the team."