Manchester United striker Romelu Lukaku is reportedly considering legal action against Farhad Moshiri after Everton's majority shareholder claimed the Belgian left the Toffees in the summer because of a "voodoo message."
According to UK paper The Times, Lukaku met with his legal advisers to discuss the matter on Wednesday and has been left "sad and angry" by Moshiri's claims.
A spokesman for the United player said:
"Romelu's decision [to leave Everton for United in June] had nothing to do with voodoo.

"He distances himself from these beliefs and this statement and will now see what judicial steps can be taken in relation to them. Romelu is Catholic and voodoo is not part of his life or his beliefs."
Moshiri, who owns a 49.9 per cent stake in Everton, made the claims on Tuesday at the Merseyside club's annual general meeting.
According to the Guardian, he said that, at the time, Lukaku was desperate to rejoin former club Chelsea and there was nothing he could do to persuade him to stay after the 24-year-old had turned down a £140,000 (N66.9m)-per-week contract: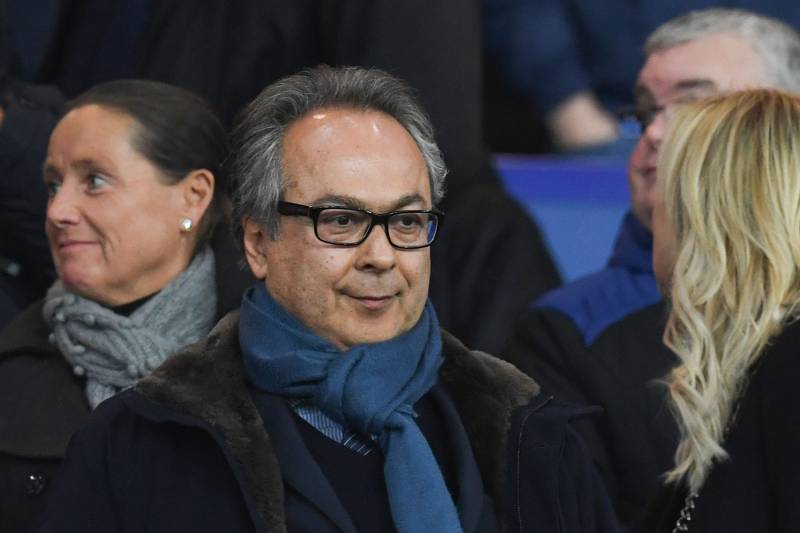 Farhad Moshiri
"I can assure you we tried everything to keep Rom. If I tell you what we offered him you wouldn't believe it. We offered him a better deal than Chelsea and his agent [Mino Raiola] came to Finch Farm to sign the contract.

"Robert [Elstone, Everton's chief executive] was there, everything was in place, there were a few reporters outside, then in the meeting Rom called his mother. He said he was on a pilgrimage in Africa or somewhere and he had a voodoo and he got the message that he needs to go to Chelsea."
Lukaku eventually joined United for £75 million (N37bn) rather than going back to Chelsea—the Blues signed Alvaro Morata to fill their No. 9 role.
According to Hirst, Moshiri has subsequently said he is
"planning to contact Lukaku to try to smooth over the upset created by his comments, claiming that he had not meant to offend the player."